Design and development of online shops
You already buy online, but are you still not selling?
Ask for a budget
🚀 You are one step away from turbocharging your idea
Success stories
Brands, companies and people who trust our team and grow with us.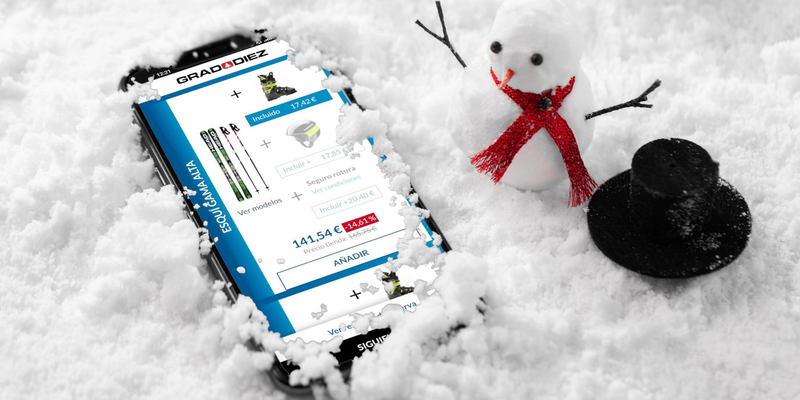 GradoDiez
Plataforma de alquiler de material para esquiar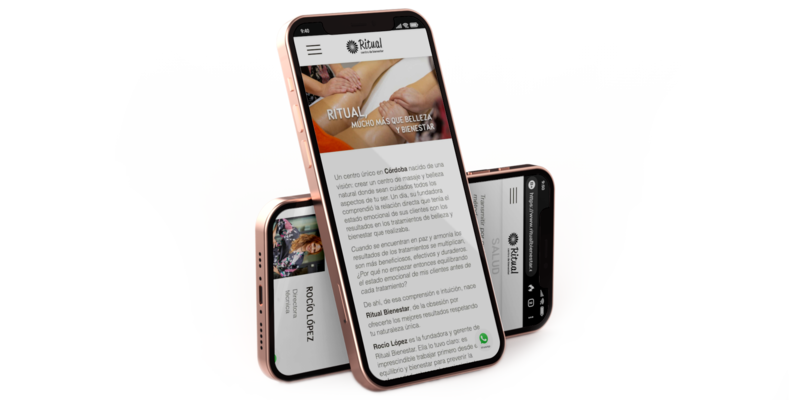 Ritual Bienestar
Tienda online para centro de bienestar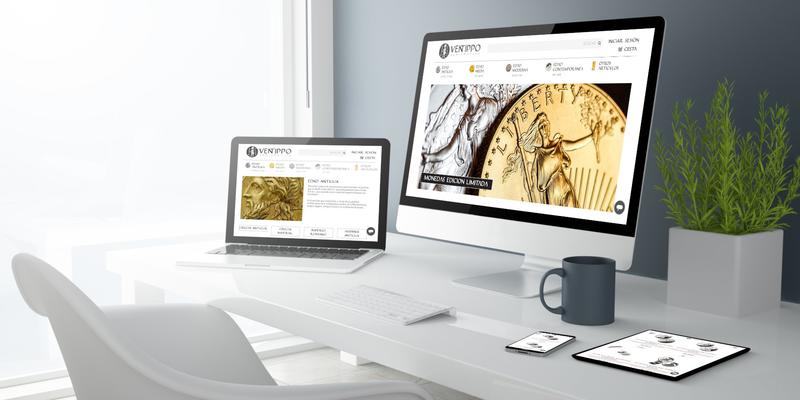 Ventippo
Tienda online de numismática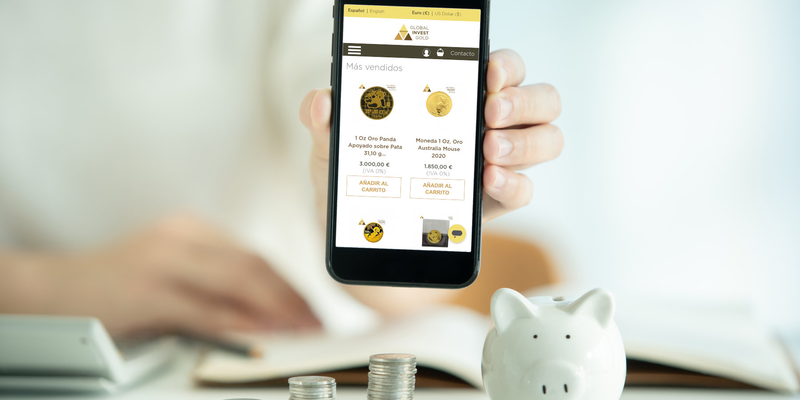 Global Invest Gold
Tienda online de oro de inversión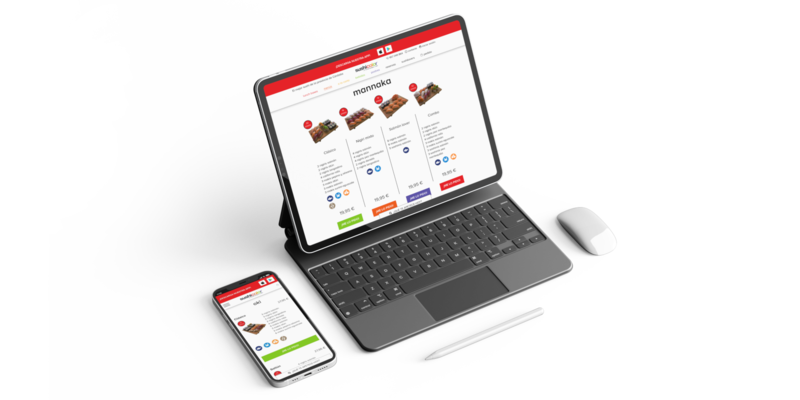 Sushicolor
Pedidos de sushi a domicilio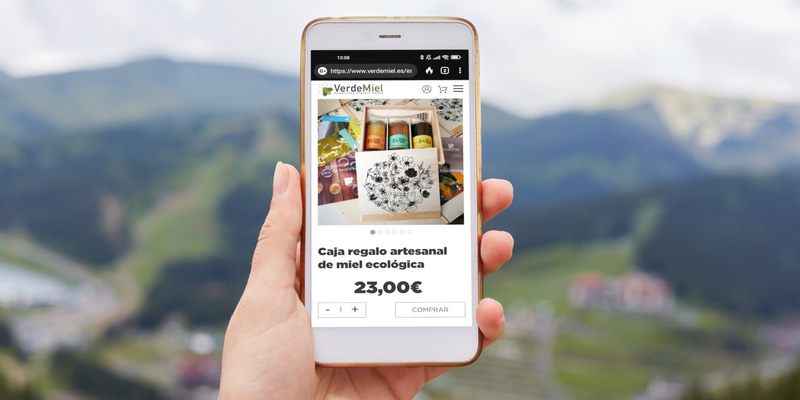 VerdeMiel
Tienda online de miel cruda ecológica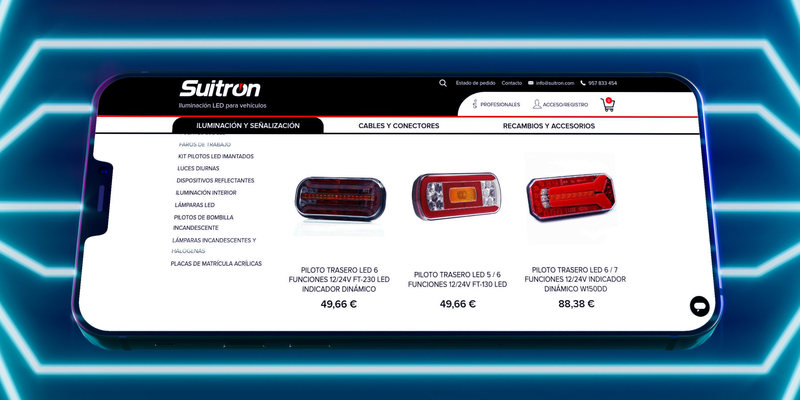 Suitron
Tienda online de iluminación led para vehículos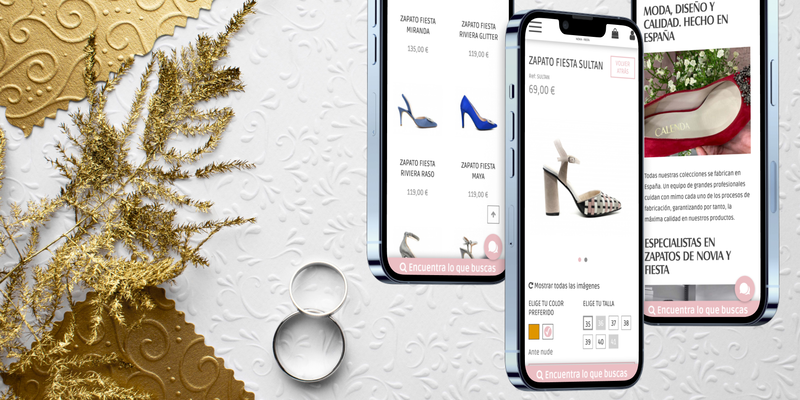 Calzados Calenda
Tienda online de zapatos de novia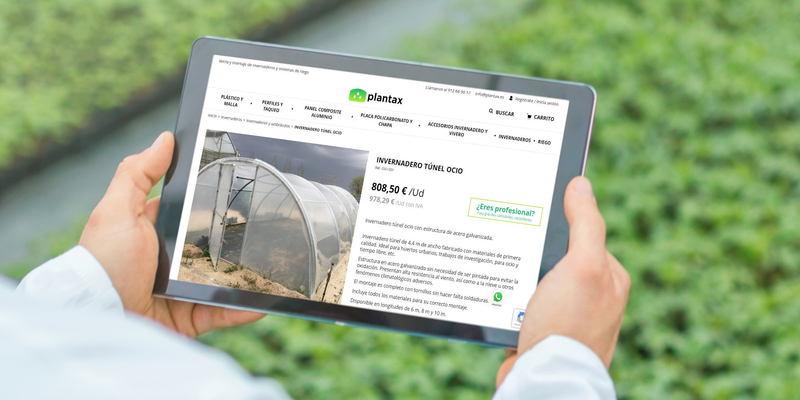 Plantax
Tienda online de invernaderos y sistemas de riego
Custom design
We explain it easily, in three words: we don't use templates.
We have extensive experience in module development and customizations in PrestaShop, any project is possible.
We design each of our shops in a completely personalized way. During the design stage you can see our proposals and contribute your opinions. Our job is to understand what you are looking for and what you need in order to advise you and obtain the best final result.
As you will discover when you meet us, with us there are no surprises; and if there are, they are good!
You control everything
You do not depend on us to manage your shop. You manage your online shop completely autonomously.
We teach you to handle everything:
Product categories
Specific prices and offers
Sizes and colors
Stock control
Customer groups and special rates
Customer loyalty
Suppliers, manufacturers and brands
Order tracking
Billing
24x7 around the world
Your online store is a sales channel that will be open 24 hours a day, 365 days a year. All over the planet. In all the languages ​​and currencies you want.
And that is not the only advantage of virtual shops over physical shops:
No cost of electricity, insurance, alarms, etc.
You don't need a large amount of stock
Greater profitability of human resources
Segment your online advertising to reach your target audience with minimal investment
All the time you invest in your online store is productive, there is no waiting
We teach you to use your store
If you have decided to search Google for "online store companies" you probably have many doubts about the possibilities of selling online and what steps to follow to get everything up and running; that's why we we take care of advising and training you in the use of all the tools that new technologies put at your disposal to bring your adventure to fruition.
So don't worry if you don't know how to do something. We'll teach you!
Secure payment
Payment security is one of the most important aspects that we have to take care of in any store. As for online payments, we highlight the following options:
PayPal
Card
Google Pay, Amazon Pay and Apple Pay
We can also enable the two traditional forms of offline payment: bank transfer and cash on delivery.
Security → Trust
One of the main concerns of the users of our store will be the security of their data and their transactions. We know this and that is why we use the secure HTTPS protocol for all our stores together with an SSL certificate.
Your customers will be able to see a green padlock when entering your website and that will give them confidence in your store, which will undoubtedly facilitate the final purchase decision.
PC, tablets, mobiles and phablets
More than half of the visits to your online store will come from mobile devices, so it is very important that we take care of the user experience of these potential buyers without forgetting those who browse from the desktop computer with a large screen.
That is why we adapt all our designs to all screen widths so that it is easy to navigate from any device. With us you will not lose a single sale.
What we use to build
The technologies and infrastructures we use to develop our shops.
Customer service
When you become part of our client club you will have access to Hola Gavisa, an app and web from which you can send us requests and doubts, manage your contracted services, create new email accounts and much plus.